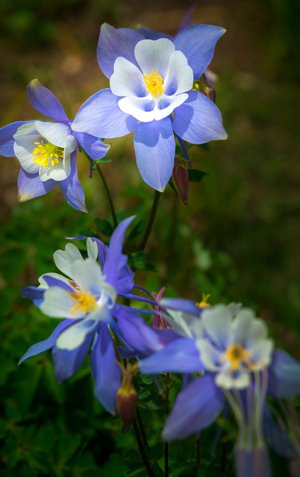 The Flower Trial Gardens is a gorgeous place to go when visiting Fort Collins. With a great university nearby, CSU, which already attracts all those who live in Fort Collins real estate, it's a real tourist hot spot during the warmer months and a interesting way to learn about Rocky Mountain environmental conditions for planting! The gardens mission is to provide students, residents, and interested professionals with a perfect venue to learn and grow (no pun intended).
The free admission, gorgeous displays, and learning opportunities create the best environment to bring the family, kids, and even your pets, as long as they stay out of the flower beds! Patrons have raved about the peaceful environment perfect for people watching and strolling and you can even see the blooms from the road driving by, though most would encourage walking through the aisles to get the full extent of the beauty.
Gardeners of All Levels Enjoy Flowers on Fort Collins Real Estate
Avid gardeners love the sunny ambience, amazing floral smells, and bees and butterflies flying around everywhere but the atmosphere there is nothing short of "sunny", as the reviews say. Clear labels help visitors distinguish flowers they love from flowers they aren't as impressed by, so they can go home and plant them in their own gardens. Since it is near campus at CSU, parking can be unpredictable but most of the time, you can park right in front of the gardens.
Most say to visit in the summer and fall months as that is the time for blooming flowers, warm weather, and optimal conditions for walking, people watching, and biking, all popular pastimes often taking place in the gardens. Rain or shine, the Flower Trial Gardens are the perfect place to visit during your time in Fort Collins. Next time you are near the university in Fort Collins, check out the Flower Trial Gardens!